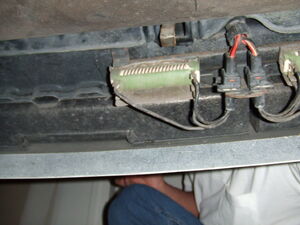 On the 93-95 models, the resistors are directly beneath the left headlight, behind a rectangular body panel.
On the 1997 model the resistors are located under the lip of the front bumper near the belly pan latch. They are accessible without removing the belly pan.
Ad blocker interference detected!
Wikia is a free-to-use site that makes money from advertising. We have a modified experience for viewers using ad blockers

Wikia is not accessible if you've made further modifications. Remove the custom ad blocker rule(s) and the page will load as expected.