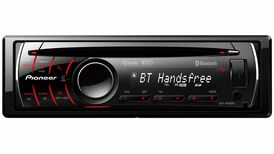 Reasons for Aftermarket Stereo:
Better Sound Quality (?)
Aux in (iPod, DVD player, etc)
Built in Bluetooth handsfree
Issues:
Aftermarket stereo harnesses, on some models, can destroy or be incompatible with OBD Readers.

Solution is to cut the K line so that power is not sent over the line (traditionally the power is sent to extend powered antennae)
Ad blocker interference detected!
Wikia is a free-to-use site that makes money from advertising. We have a modified experience for viewers using ad blockers

Wikia is not accessible if you've made further modifications. Remove the custom ad blocker rule(s) and the page will load as expected.